April 17th, 2016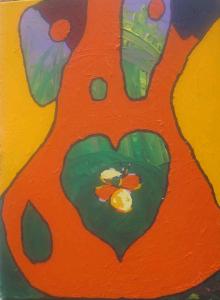 Hello!

In May, I have three events planned!

First is Deaf Deaf World
This is on Saturday, May 7, from 11 to 3 pm,
at 1155 East Broadway, Vancouver Community College,
Builsling B
Here is a video about it!
https://www.youtube.com/watch?v=ndzdPer5dKs

​Second is the Opus Outdoor Painting Challenge:
Sunday, May 15, from 10 to 3, Judging is 3 to 6 pm
​I will be in the area of Opus North Vancouver,
119 - 949 3rd Street West, behind Capilano Mall.
Here is more information:
http://www.opusartsupplies.com/opc?utm_source=OPC%Watercolours2016&utm_medium=email&utm_content=main%OpusOPC16%VIDEO&utm_campaign=APR2016

Third is the Fair in the Squaee,
on Sunday, May 29, from 11 to 2 pm.
at Victory Square, bordered by Hamilton,Pender, Cambie
and Hastings Streets.
604.683.2263
http://www.neighbourocity.ca/fair-in-the-square-2015/

​Also, in May I donated a painting to the Just Believe
Foundation fundraiser. This is on Saturday, May 7,
at White Rock Elk's Hall, 1469 George Street. White
Rock.. Showtime is 7 to 11 pm. Tickets are from Delaney
Rose at delaneyrose@hotmail.com or 604 722 1860.
Tickets are $20 in advance, and $25 at the door.

​Hope to see you at one or all of these events!​