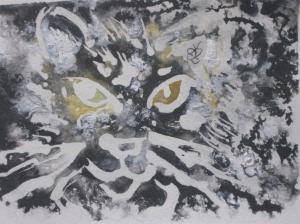 Hello,

I am in two events in June:

First is  Deaftopia
Saturday, June 3 from 11 to 3 pm
Vancouver Community College
1155 East Broadway, Building B
in Vancouver.
Join us for a fun-filled event to learn about deaf
culture, American Sign Language, and much more!
There will even be mini, basic sign language 
lessons.
I am participating, as an artist; I have one new
painting on display in this event.
Here is a video about this event: https://www.youtube.com/watch?v=5RJvvYCr3VU

My second event is:
Deaf Blind Awareness Fair
Sunday, June 11, from 1 to 4 30 pm
Roundhouse Community Centre,
181 Roundhouse Mews, in Vancouver.
Displays and Information booths for the public.
Have your name printed in braille! 
I am participating as an artist.  I have a table,
from which I will be selling my greeting cards,
prints and small original artworks.
Here is a link to a bit more information:
http://deafbc.ca/archives/category/events/page/2

I hope to see you there!