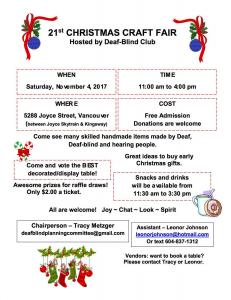 Hello Everyone,

I'd like to invite you to come to the Deaf - Blind christmas craft fair.

It happens on Saturday, November 4, from 11 to 4 pm.

It is at the Collingwood Community Centre, 5288 Joyce, in Vancouver.

I will be selling my greeting cards and prints there.

I hope to see you there!